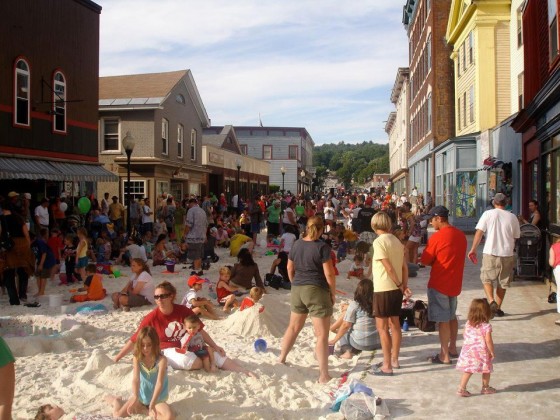 This term, Placecraft, is new. My friend Jen Krouse coined it while producing a month long planning event Imagining North Adams that is happening now. I need to thank Jen for asking me to participate in, as far as I know, the first Placecraft Summit happening this Friday in North Adams. She has defined the term as:
Placecraft = the careful art of shaping the built environment to create value, strengthen community, and protect the ecosystem. The term encompasses like-minded movements such as Placemaking, Smart Growth, and New Urbanism, among others.
I have been looking forward to this event because it is opening up the dialogue for how we can go about crafting great places. This is very much linked the Tactical Urbanism effort currently underway. There are several questions that keep coming up for me that I hope to discuss while in North Adams:
How does local culture inform the building of authentic places?
What role does the public have in the building of authentic places?
More importantly, what role should the public not play?
And, since we'll be near Mass MoCa, what role should art have in the shaping of our towns and cities?
This month long series of events and Tactical Urbanism installations is a wonderful model for smaller towns and cities to explore for how to move big planning ideas forward. North Adams is very lucky to have Jen volunteering her time to make this all happen. If you are looking for a reason to visit the Berkshire Mountains stop by the Placecraft Summit or the Tactical Urbanism Salon this weekend.
Image Credit: Imagining North Adams Facebook Page